The Absolute Best Windows Phone 7 Apps
The Windows phone 7 is loaded with some of the best apps which any smartphone user would like to have. These apps make the life of the users simple and easy. The phone is stocked with a few social media apps which are a must, along with weather applications and a decent collection of games. Moreover, you can add a number of applications by simply downloading them from the internet or purchasing them at available online stores. If you are searching for some of the best and important apps for windows phone 7, just keep reading below to uncover them.
Fandango: This application is useful for people who love to find the latest movies releases and buy tickets using their windows phone 7 device. With the help of Fandango you can find movies being shown in your area and get your seat for the forthcoming show. You can also check movie reviews, the box office performance and movie description and synopsis. This app is available free of cost, however a pay version of the app offers a number of features not available in the free version. (Free)
Spotify: Spotify is an application meant for music lovers. While it's free, use of Spotify requires a $9.99 per month premium membership to access it. You can literally find millions of tracks, create playlists and add any tracks and download music for your offline listening. Spotify is user friendly and a perfect choice for music lovers. (Free, but requires $9.99 premium service)
Google Voice: This app in Windows phone 7 lets you view your inbox, check call history and view all your voice mails. You'll find a variety of features and capabilities in voicemail and SMS. While Google Voice is available on iOS platforms as well, Microsoft has overcome a few of the iPhone flaws in integrating it to the Windows 7 Phone. ($3)
PhotoBucket: Photobucket lets you upload videos from your windows phone 7 device to your PhotoBucket account. You can download text from PhotoBucket and use it as your contact icons or wallpapers. Additionally, you can use this app to search a number of picture categories. This is one of the official apps for Windows Phone 7 and hence comes for free in the device. (Free)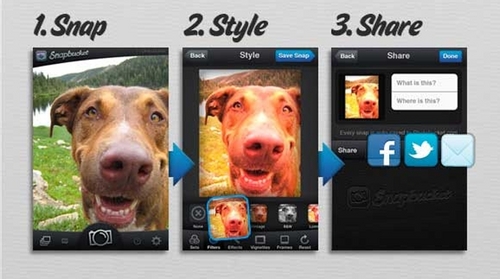 Yelp: If you want to check restaurant, bar and store reviews in your area, this application is a must for you. Yelp is free and is tailor-made thing for finding and bookmarking places around your local area.
Once you get windows phone 7, its time to load it up with the best and most useful applications. Your device already comes stocked with quite a few apps, however you can keep loading it up with pay and free ones to help spice it up.
About the author: Margaret is a blogger by profession. She loves writing on environment and technology. Beside this she is fond of books. She recently bought a  Sofa Design. These days she is busy in writing an article on vertical farming.
If you would like to get your very own windows phone then visit our friends at dialaphone who stock a full range, see for yourself http://www.dialaphone.co.uk/.